This is a follow-up to the previous post.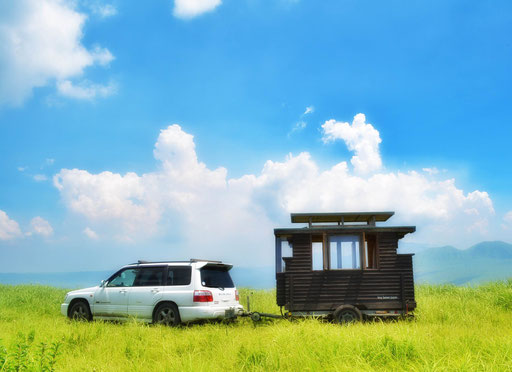 I say Vardo because that's really what it is.  You can sense that the presenter of this show isn't too familiar with true rolling homes, caravans, vardos, or whatever you want to label them but his enthusiasm is real.  I like this home a lot but there is too much gymnastic restructuring for my taste.  I'm probably just lazy.  I'm not knocking his aesthetic or design though; they are spot-on.  Mr. Tagami fit a lot of useful ideas together to create a wonderful living space.  Several of these innovations are being integrated into my future plans.
If you haven't seen this yet, here's a video detailing one of his creations and the happy owners who inhabit it.
Let me know what you think…