I gotta make a couple of these.
Lost Art Press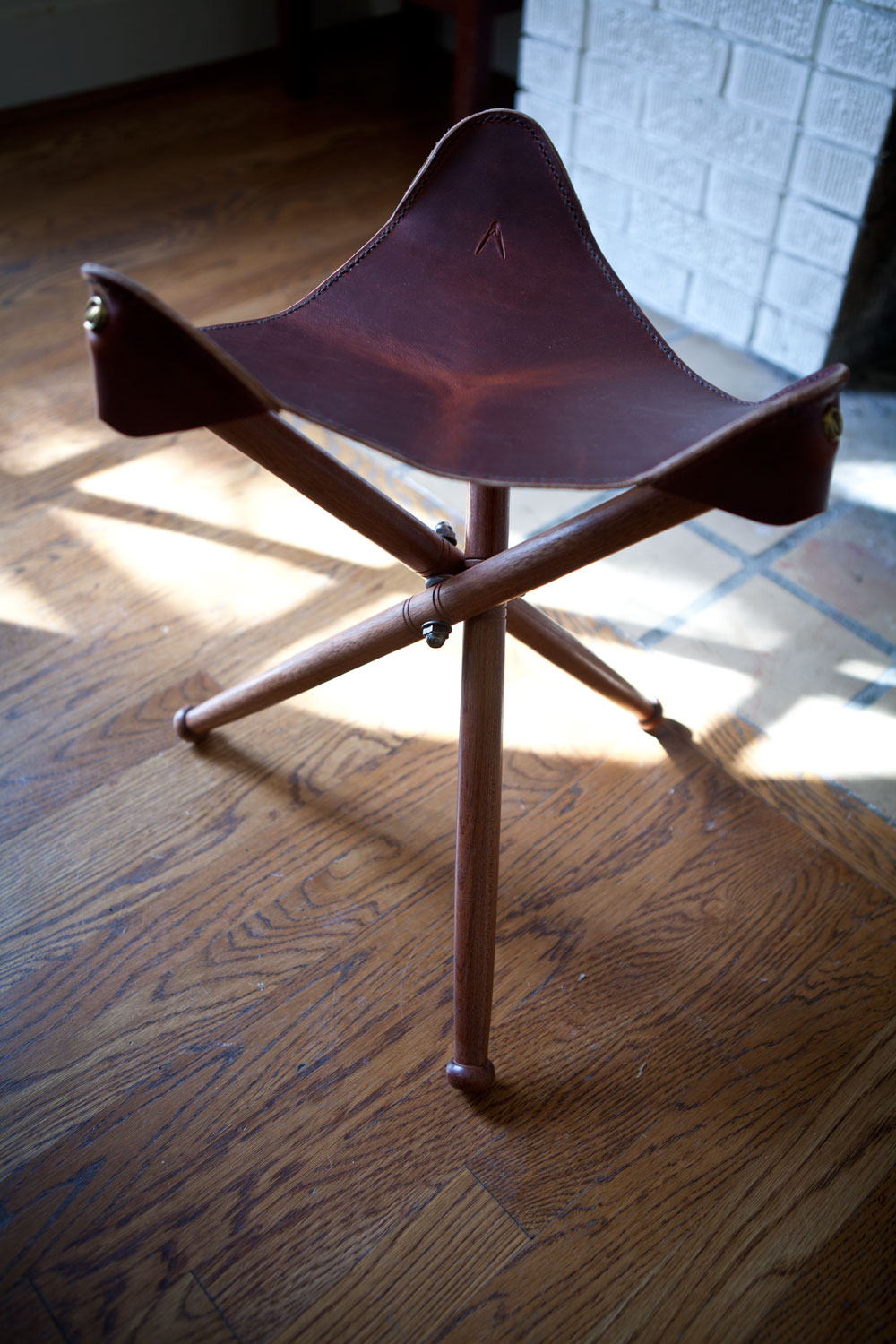 Sticky? Yes. It's made from three sticks. So it's quite "sticky."

I just finished up this campaign stool based (loosely) on A.J. Roubo's model shown in "L'Art du Menuisier." I turned round legs, whereas Roubo shows legs that are pie-shaped in section. When those legs fold together, they make a cylinder. Clever.
I know how to make legs like this, but I have to come up with a way to do this that doesn't waste a lot of wood.
As I explained in an earlier post, the pivoting hardware is made using an eye bolt, all-thread rod, washers and acorn nuts. It looks OK, but I'm going to use different hardware for the next version to make it look bad-asser.
The leather, oiled latigo from the saddle industry, is great. Ty Black finished hand-stitching the seat last night. I attached the seat to the legs using No 10 x 1-1/4"…
View original post 67 more words